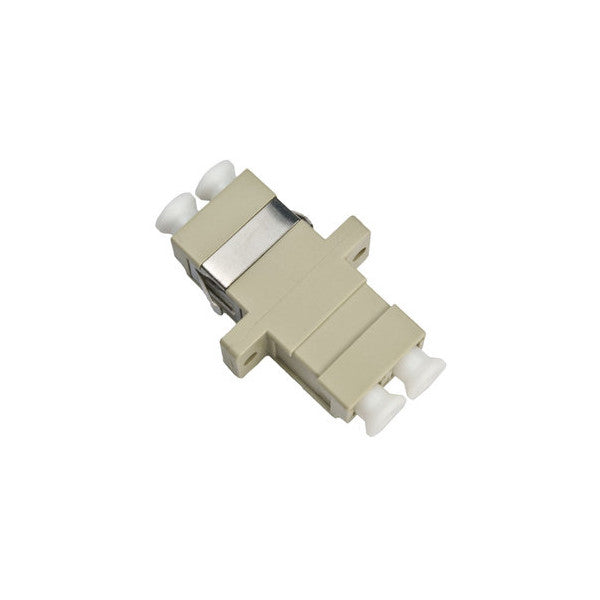 DESCRIPTION
SPEC & GUIDES


Fibre Optic Couplers allow connections at each end and are typically used in patch panels, wall boxes and surface boxes.  Available as LC, SC, ST and FC versions in multimode, singlemode and APC versions. LC and SC couplers are colour coded to define the fibre type with singlemode in blue, multimode in Beige or OM3 in Aqua or OM4 in Heather Violet. APC connectors are green. Applications include enterprise, data centre, LAN, FTTx and Telecom.

LC duplex couplers fit an SC simplex footprint and Quad LC couplers fit an SC duplex footprint for high density applications allowing up to 96 ports in a 1U patch panel when using 24 x quad LC couplers.

LC and SC couplers have flanges to allow them to be panel mounted with screws and clips for fast panel mounting where screw fixing is not required. (Screws sold separately). ST and FC connectors have a metal body and would be panel mounted via supplied nuts and washers into a D shape cut out which prevents the couplers from rotating. High performance ceramic sleeves are used with singlemode couplers and phosphor bronze with multimode. Couplers are protected by dust caps.

LC, SC, ST,FC and APC versions.
LC in duplex and high-density quad versions.
Colour coded to define fibre type.
Dust cap protection.
High performance sleeves
LC & SC panel mountable with screws or clips.
Suitable for 500 mating cycles.
Meets required IEC/TIA standards.