Levelling Feet & Castors
£11.56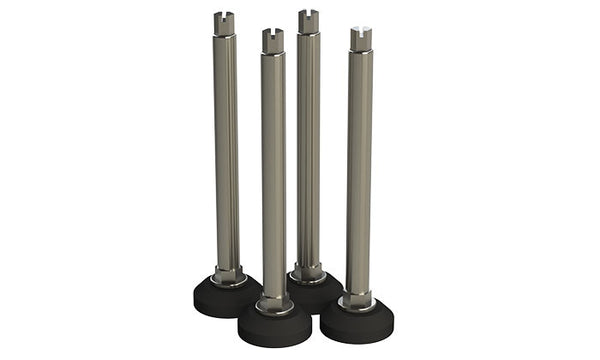 Levelling Feet & Castors
£11.56
DESCRIPTION
SPEC & GUIDES
Height adjustable levelling feet are an ideal solution when placing a cabinet on an uneven floor. (Pack of 4).
Heavy duty castors in a pack of four with two braked to prevent movement.
Heavy duty castor height of 80mm.
We advise the fitment of heavy-duty castors before loading the cabinet instead of the supplied Transport Castors which are designed to take the weight of the cabinet during transport and moving into position.
UK manufactured by EFS.

.